Welcome! Clarksville Region Historical Society is excited to have recently hosted its Inaugural Lincoln Highway Fun Run on October 1, 2016. Participants were treated to a scenic run/walk from El Dorado Hills Natural Farms to the historic town of Clarksville, and back, on large stretches of the historic Lincoln Highway.
Participants received a one-year membership into CRHS and a commemorative Lincoln Highway T-shirt to go along with their historic journey. The fastest finishers of the race were:
1st Place: Brycen Groess
2nd Place: David Ridge
This inaugural fun run was made possible by the generous support of the following companies for which we are extremely grateful:
Serrano Associates, LLC
The Nagle Company
MJM Properties, LLC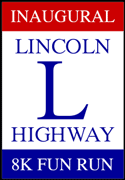 For a limited time, if you join CRHS as a new member, we will give you one of these commemorative T-shirts (while supplies last). We do have them also for sale for $15.00 each. Just email Fran at
Fran@edhhistory.org
for more information.
Lastly, we are excited to announce that Clarksville Days will be returning May 6, 2017, from 10am to 3pm.  This will be the first event since 2012 because of the interchange project. We have many exciting activities, food vendors and historical reenactments planned. Please check back for more updates on this special event in El Dorado Hills that has drawn thousands each year to the historic town of Clarksville.
We encourage you to become a CRHS member, come to one of our speaker meetings and/or contribute to our goal of preserving the history of Clarksville and El Dorado Hills by making a donation using the PayPal link at the side menu to the left. CRHS is a 501(c)(3) charitable organization, so donations are considered to be tax-deductible.
Doug Hus
President
Clarksville Region Historical Society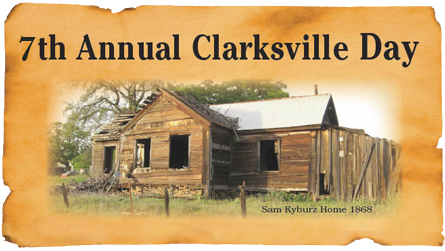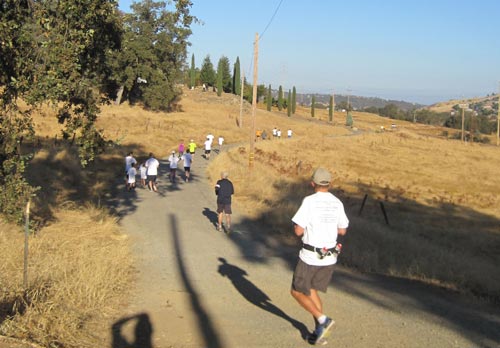 Runners take off at the 2016 Inaugural Lincoln Hwy 8K Fun Run.
Aerial Tour of Cemetery and Town of Clarksville