A Huge Success Yet Work To Be Done!
Clarksville Region Historical Society is pleased by the success of Clarksville Day 2019 held May 4th. The turnout was exceptional (believed to be in excess of 5,000) and the number of exhibitors and activity booths was the most ever.
We received so many compliments and praise for such a wonderful event. Check out the Clarksville Day 2019 YouTube video at right to see for yourself. I think you'll agree this was a fun day orchestrated almost exclusively by a dedicated team of CRHS board members! Thank you to all that work tirelessly to bring this event to the community once again.
Clarksville Day 2021 has been cancelled. It was scheduled for Saturday, May 1st, 2021, but will no longer be taking place. Be sure to mark your calendar for next year's Clarksbille Day, on Saturday, May 7, 2022.
*Subject to cancellation should COVID-19 government mandates require it to be.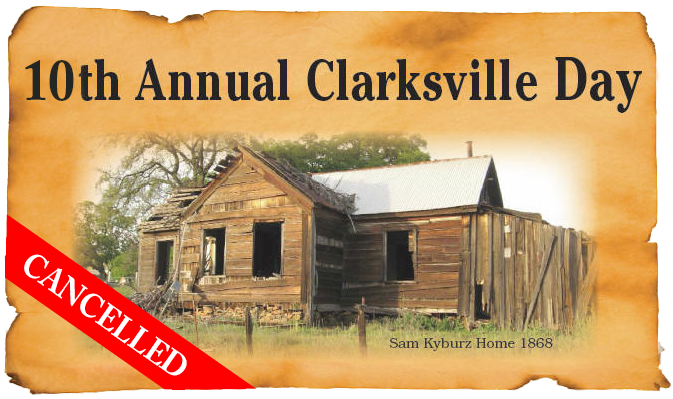 Saturday, May 1st, 2021 CANCELLED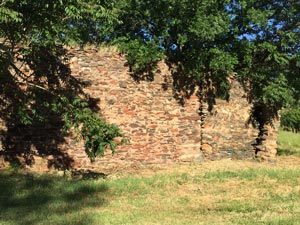 Looking ahead, we have decided to discontinue our Historic Lincoln Highway 8K Fun Run/Jog/Walk because of the lack of participation in prior years and the Board electing to use funds raised to support further preservation and public education efforts.
To this endeavor, our immediate focus has turned to a preservation project that is badly needed before it is completely lost. Anyone attending Clarksville Day can relate to the significant deterioration of the rock walls of the old Wells Fargo Building in Clarksville. Securing the walls will be complex and expensive but it is considered one of the iconic remnants of the historic town.
Please help us preserve this asset by donating, volunteering and/or spreading the word about our efforts to protect what remains. We are seeking $30,000 in fundraising to make this happen! Please donate today.
Lastly, we are in need of new board members so please consider coming out to one of our board meetings. You can help us achieve more!
CRHS is a 501(c)(3) charitable organization, so donations are considered to be tax-deductible. Remember us in your estate plans as well. We certainly would put any donations to good use preserving local history.
Doug Hus
Treasurer & Past President
Clarksville Region Historical Society
Clarksville Day 2019
Certificate of Special Recognition
We are proud to have been recognized on May 20, 2017 by the California Pioneer Heritage Foundation for our efforts in preserving the "Pioneer Spirit" relating to historical sites, documents, and artifacts of the community of El Dorado Hills.

Doug Hus, CRHS Treasurer & Past President with honorary emcee John McGinnis, former Sac County Sheriff.
New Bass Lake History Book
Clarksville Region Historical Society has just published "Bass Lake: A Gold Rush Artifact," a new local history book by John Thomson, a former CRHS Director and a Founding Member. The book tells the story of the development of the mining ditches of southern El Dorado County, the story of the ditch companies that built those ditch systems, and how and when Bass Lake, originally known as American Reservoir, came to be a living artifact of the Gold Rush of 1849.
CLICK HERE TO ORDER YOUR COPY.