Historical Preservationists
CRHS wants to recognize those who have spent a considerable amount of time and energy working to preserve the historical treasures of this region and the cultural heritage of those who came before. This page is dedicated to those historical preservationists (living or deceased) who have given so much to the Clarksville region.
Madeleine Petersen Moseley
- Born July 22, 1927; passed away in her home October 3, 2016. She will be greatly missed by her family, friends and all those that knew her. The former Clarksville resident and business operator was very active in the preservation of this region's history and the significance of Clarksville in particular. This community suffered a great loss as she was a very active & caring Folsom resident and city icon in all aspects. She was involved in many activities including Folsom High Alum, Historical Society and Friends of Park Way, Folsom Athletic Association, Folsom Trail days, Easter extravaganza, annual Folsom Wayne Spence Veterans Day parade, special advisor to the city council and more. She was a member of the VFW Auxiliary. She was well known for her historical knowledge of this area and her efforts to preserve historical items, trails and open space. She was a Founding and Life Member of the Clarksville Region Historical Society.
More on Madeleine's story can be found here.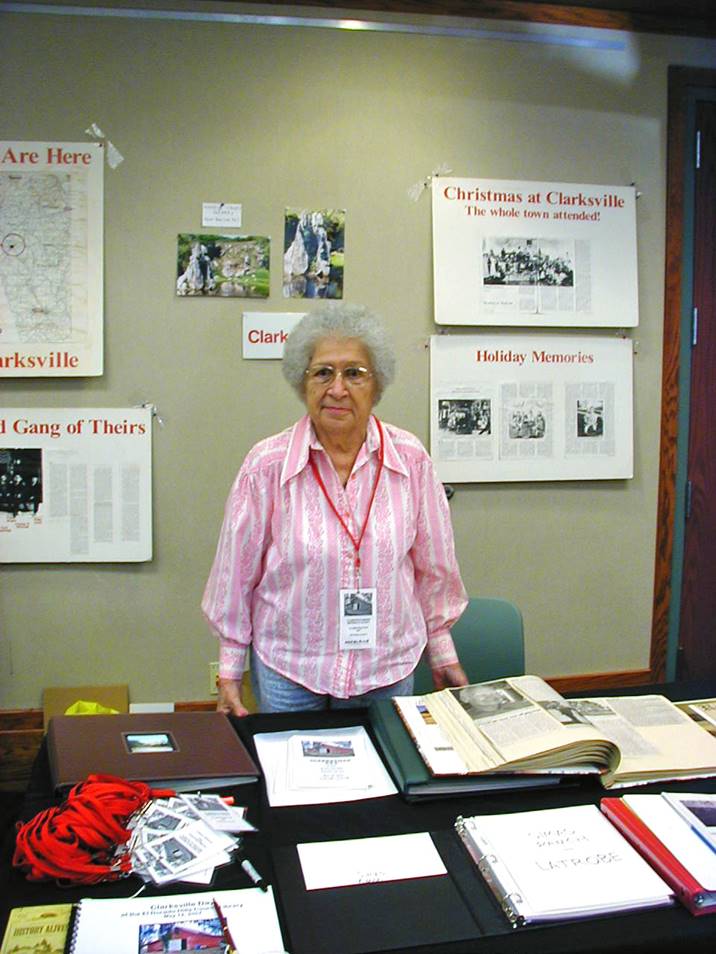 Madeleine Petersen Moseley