2018 Will Be An Exciting Year For CRHS!
Clarksville Region Historical Society is very excited about all of the projects and activities that are in store for calendar year 2018 and beyond, as we begin to lead our organization into even greater achievements in the areas of historical preservation and public education.
First and foremost, we want everyone to get on their calendar the date of our 8th Annual Clarksville Day event on Saturday, May 5th, from 10am to 3pm. Come explore this historic ghost town from days long past and celebrate the stories of Clarksville and the Lincoln Highway era. We hope to top the 2017 attendance record by attracting more than 5,000 to this single day event.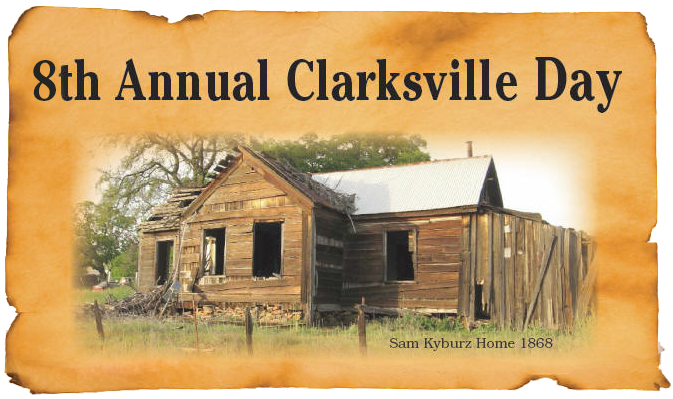 Saturday, May 5th, 2018.
Second, we have set our 3rd Annual Historic Lincoln Highway 8K Fun Run/Jog/Walk for Saturday, October 6th from 8am to 11am. Participants have enjoyed traveling on this narrow stretch of the historic "highway" from Bass Lake Road through the hills into the town of Clarksville and back. Many have said they never knew it existed!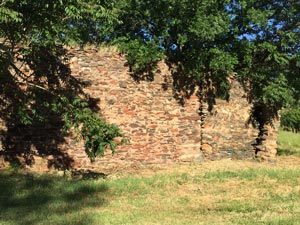 Third, our immediate focus has turned to a few big preservation projects that we know are badly needed:
Securing the remaining standing rock walls of the old Wells Fargo Building in Clarksville
Grading and laying a small parking lot/access road at the Clarksville Cemetery
Last, but not least, I want to personally thank three past board members for all of their contributions while serving on this board: Betty January, Hal Erpenbeck and Mike Roberts. Both Betty and Hal are founding members of CRHS and will continue to advise the board as "directors emeriti." Mike often carried far more of the workload than anyone, and his wealth of knowledge of local history was very rewarding. His contributions will be missed.
As we welcome the New Year, we will be bringing on some new board members with new energy and new ideas that we believe will further focus us on our mission and strategic planning for the next ten years. New or old board members, we certainly can't continue to do all of the great work of CRHS without the help of these folks that give tirelessly to make this organization run.
We encourage you to become a CRHS member, come to one of our speaker meetings, and/or contribute to our goal of preserving the history of Clarksville and El Dorado Hills by making a donation using the PayPal link at the side menu to the left. CRHS is a 501(c)(3) charitable organization, so donations are considered to be tax-deductible. Remember us in your estate plans as well. We certainly would put any donations to good use preserving local history.
What an exciting year we have planned. Join us and be part of it!
Doug Hus
President
Clarksville Region Historical Society
Certificate of Special Recognition
We are proud to have been recognized on May 20, 2017 by the California Pioneer Heritage Foundation for our efforts in preserving the "Pioneer Spirit" relating to historical sites, documents, and artifacts of the community of El Dorado Hills.

Doug Hus, CRHS President with honorary emcee John McGinnis, former Sac County Sheriff.
Clarksville Day 2017